"I'm not telling you it is going to be easy, I'm telling you it's going to be worth it" –Art Williams
Our Mission: We are passionate in providing support, education, and advocacy to breastfeeding families throughout all stages of life. We strive to be a one-stop shop for all nursing essentials, offering access to an array of tools parents may need. Our purpose is to empower and support all families to ensure the best possible breastfeeding experience.
Our practice is fueled by our passion to help mothers achieve their breastfeeding goals and we look forward to being your best coach. We are available 7 days a week.
Lactation Consults
Breastfeeding may be natural, but it most definitely isn't always easy. Getting out of the house with an infant and trying to time a feeding for an office-visit can be a real challenge! Let us save you the additional stress and come straight to the comfort of your home. An initial lactation consult will typically last 90-120 minutes and includes: oral/suck assessment for baby, breast assessment for Mother, and hands-on assistance with latch/positioning. We will also weigh the baby prior-to and following the nursing session to determine how much milk your baby transfers, collaborate on a personalized feeding plan, and if needed, make any recommendations for follow-up.
Not sure if you need a consult? Check out our Services tab for more info! Every baby and nursing experience is different and there are no silly questions.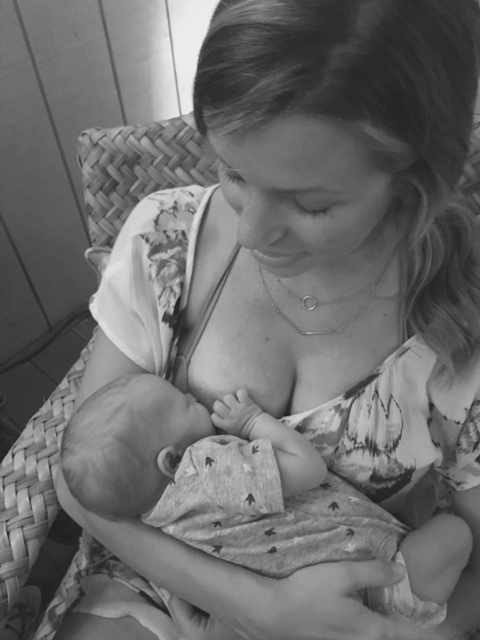 PUMP RENTALS & baby-weigh appointments
bREAST PUMPS
Breastfeeding doesn't suck, however many of us still need our breastpumps too! We offer the Medela Symphony hospital-grade breastpump for rent with flexible bi-weekly or monthly options. Individual-user(retail) pumps work great for some, but there isn't a one size fits all, and sometimes a hospital-grade breastpump can make a difference. These pumps can be a lifesaver (and milk-saver) for families experiencing: latch difficulties, an unexpected NICU stay, underlying illnesses and/or health conditions, a need to increase milk production.
Don't have accessories? Don't worry, we can help you with that too!
Baby weigh APPOINTMENTS
New mothers often say that one of the most difficult things about nursing is not knowing how much your baby is transfering from the breast. We tend to have a "need to see it to believe it" mindset, and that can be a challenge with breastfeeding. What goes in will come out, but having the ability to weigh and see how much (within 2 grams) your baby transfers during a feeding can give you peace of mind and be an invaluable tool in those early weeks. We will take an initial weight upon arriving at your home, followed by a pre-feeding weight before nursing. After you nurse your baby, we will follow-up with a post-feeding weight so you can see exactly how much milk your baby transferred! Your Pediatrician will also be sent a report within 24 hours.
EDUCATE & EMPOWER
You can learn a lot on the internet these days (btw-always know the source!), but when it comes to lactation education, there is no substitute for taking a hands-on approach. An IBCLC can answer all of your questions, share experiences and journey with you as you prepare and navigate through breastfeeding. Our prenatal classes are free and offered on the last Tuesday of every other month(check out our Classes & Events here)
A private, personalized Going-back-to-work/Breastpump class is an excellent baby gift for yourself or any expecting family. To give you the best experience possible, you can choose between group or private classes. Partners are welcome. Bring any questions you can think of and let us put your mind at ease, while setting realistic expectations.
Contact us
Need to schedule a consult, or want to enroll in a class? Fill out the form below and tell us a little bit about what you are looking for. We will get back to you as soon as possible! ***Please note - while we love to help, we are unable to answer specific breastfeeding questions without a full health history and a signed consent form***